High powered CREE LED bulbs do the job right when it comes to getting rid of that ugly stock incandescent bulb that your car rolled out of the factory with. These LED bulbs give you the matching HID look without having to dish out the price tag that comes with giving your car a whole new HID upgrade. You can use these 50W CREE LED Bulbs as fog lights or daytime lights to complement your headlights at night, or be the star of the show in the day.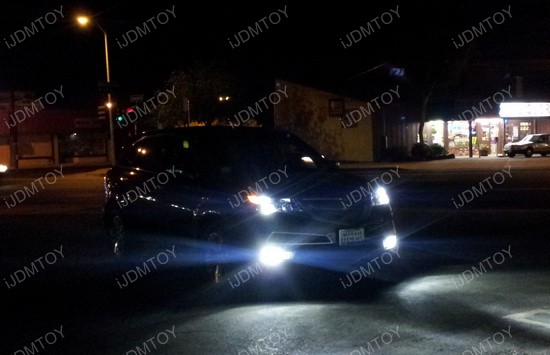 This Acura MDX used these CREE LED bulbs as fog lights and the combination of the CREE LED and the HID headlights look fantastic because they match really well. You can really see the full potential of these
CREE LEDbulbs
at night, because the darkness really show case the brightness and matching look of the fog lights and the HID headlights. There is no more of that yellow color left, instead, the clean whiteness really shines through the night like a beam.