Cool white LED angel eyes are an upgrade to BMW angel eyes, which are daytime running lights that help with driver awareness when the headlights are not on. Some call BMW angel eyes as "demon eyes" for the intimidating appearance they give when coming down the road. The color of factory oem angel eyes is a orange yellow. With headlights equipped with HID lights, this does not contrast well. In cases like this, keeping your old angel eyes will actually dampen the color of your HIDs. Unlike CCFL angel eyes, the LED angel eyes will light up no matter the weather condition. You always get the perfect halo ring.

The LED angel eye replaces directly with the factory angel eyes. To help ensure the color and brightness, there are CAN-bus decoders that plug directly into the harness.

The LED lights come with a thirty day money back warranty.

If your BMW vehicle fits the following models, the LED angel eyes will correctly install:

1 Series: E87 Hatchback 2008 and up
E82 Coupe 2008 and up

3 Series: E90 Sedan 2009 and up
E92 Coupe 2007 and up
E92 M3 2009 and up
E93 Convertible 2008 and up

X Series: E70 X5 2007 and up
E71 X6 2008 and up

Z Series: E89 Z4 2009 and up

The BMW X5 below has on the BMW LED angel eyes.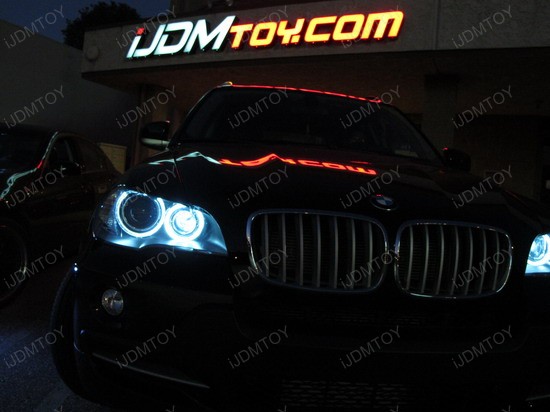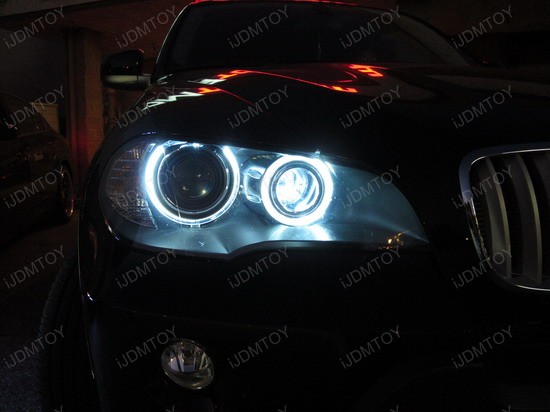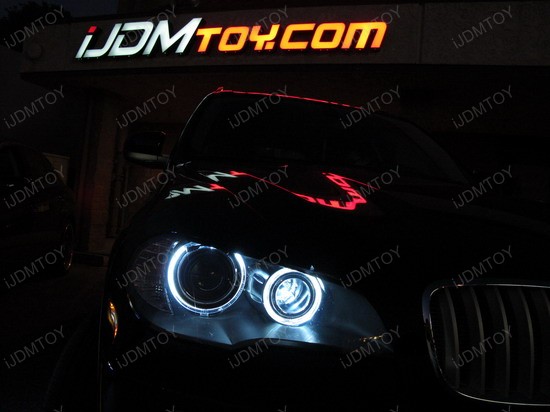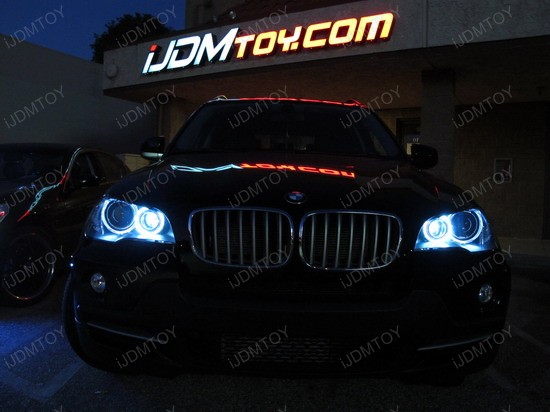 For more information read iJDMTOY's
BMW E70 X5 LED Angel Eyes Upgrade
.
For more product pictures, please visit our Pictures and Video Gallery.
You can also find useful information on iJDMTOY Tech Support, Installation and DIY Guides as well.
Brought to you by iJDMTOY.com, the one stop store for all your Super Bright LED Car Light needs.