Presenting HID projector headlights with dual ballasts and CCFL angel eye rings. The HID projector headlight retrofit fits universally on cars and is ideal for affordable style. It gives more visibility when driving at night and the CCFL angel eye rings enhance the look of the headlights and gives a similar BMW look when driving at night or during the day.

Included in the HID kit are bi-xenon projectors, built-in HID bulbs, CCFL angel eye rings, and digital ballasts. The retrofit projector headlights have bi-xenon lenses and built-in HID bulbs for hi/lo beam headlights. This total package is a great upgrade to enhance the look of your car.

Select from a variety of bulb sizes and choose your color. There are great deals at www.iJDMTOY.com and other offers.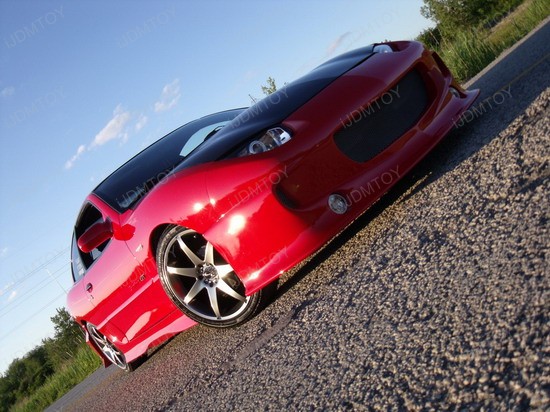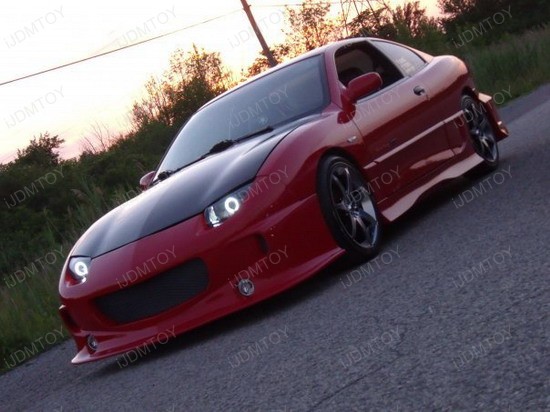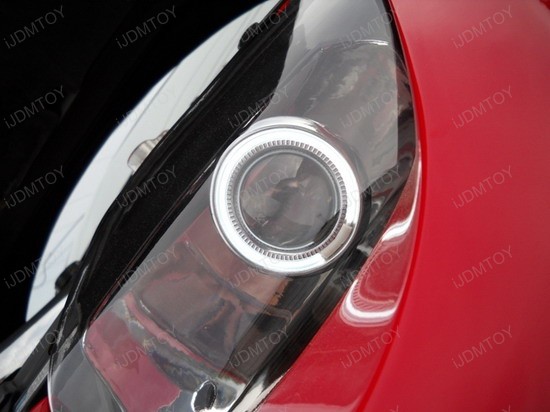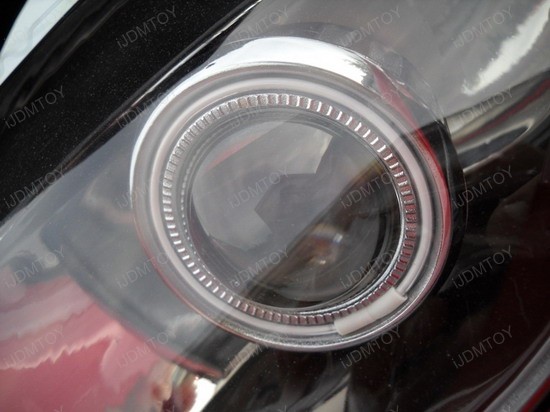 Product Pictures: Angel Eye Projector Headlights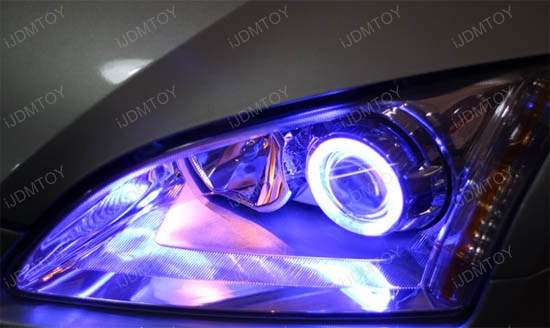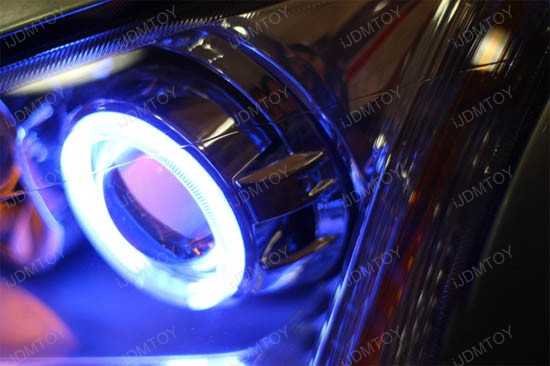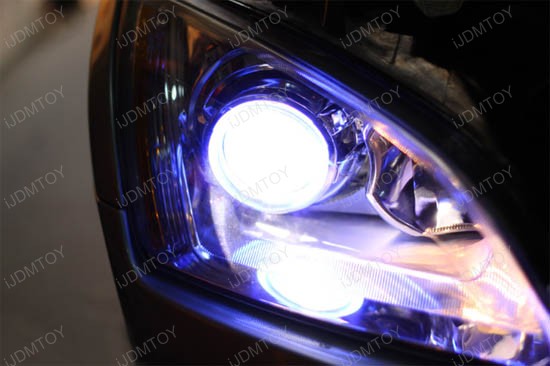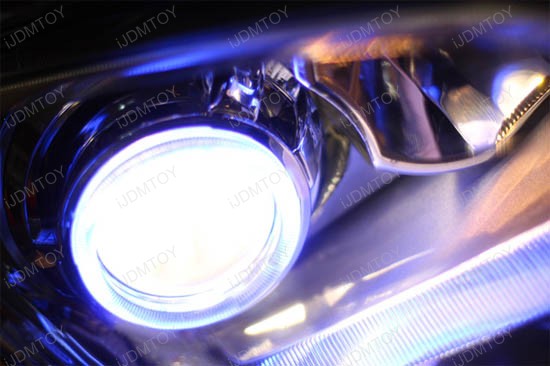 Read more on the article on HID Headlight Projector Retrofit.
For more product pictures, please visit our Pictures and Video Gallery.
You can also find useful information on iJDMTOY Tech Support, Installation and DIY Guides as well.
Brought to you by iJDMTOY.com, the one stop store for all your Super Bright LED Car Light needs.