Error free bulbs are popular for European vehicles for two reasons. They have onboard controllers and prevent computer errors on most European computers. In addition to the added safety of controllers preventing any blackouts the upgrade to LED can produce a brighter light, compared to other types of license plate lights.
The LED we carry generate 6000K LED light which is bright white. It's style is featured in many modern vehicles for added visibility and safety. All LED's also consume less power than a standard filament bulb.
The license plate light is the easiest to upgrade and we carry a variety of LED bulbs that have been tested and work perfectly for quality license plate lights. Below, a Mercedes C class has the error free LED license plate light installed and you can see the light is much brighter than conventional light. These error free bulbs are perfect for computers who would normally trigger an error message on the dash and prevent the bulb from functioning properly. Otherwise, you can install a regular LED bulb with no worries.
The W5W error free LED bulb is perfect for license plate lights. Get a side-shine LED more maximum light output in side-facing housings. Also the 5050 SMD Cree LED lights give maximum light output. See below for pictures and other details on how to purchase this item.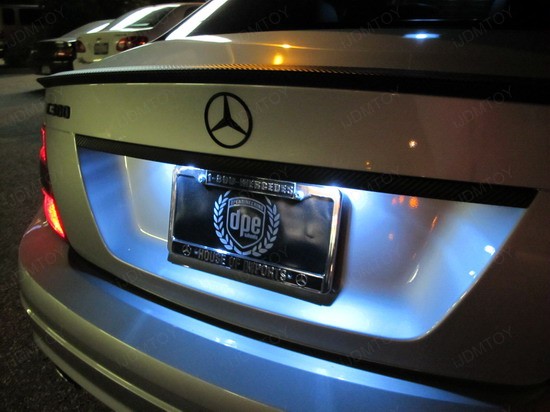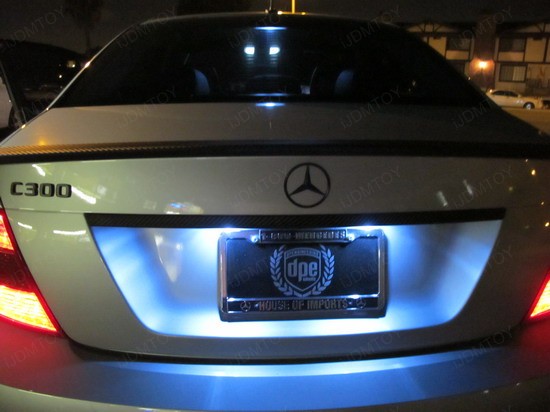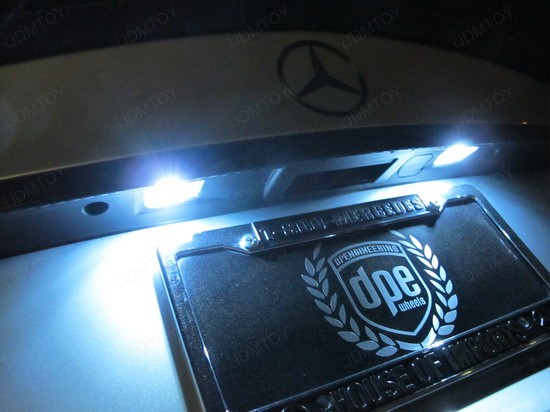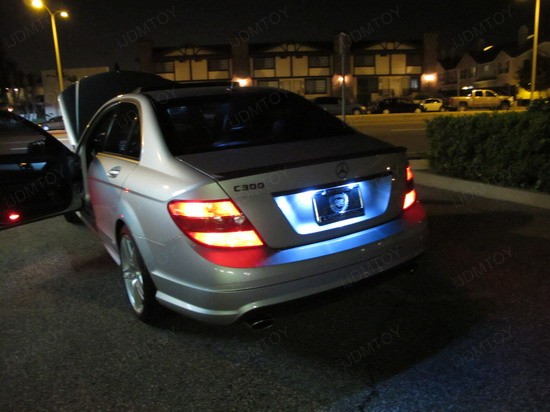 Follow this link to buy this product: W5W Error Free LED Bulb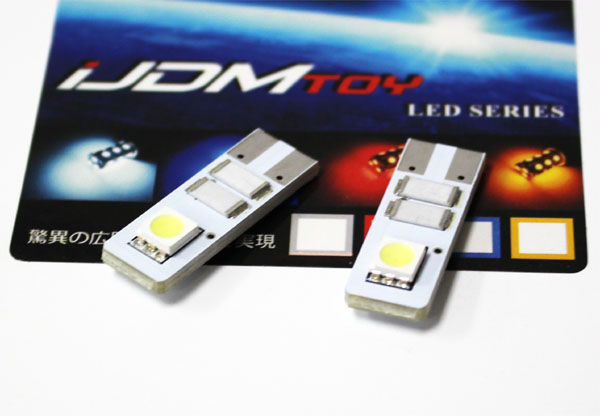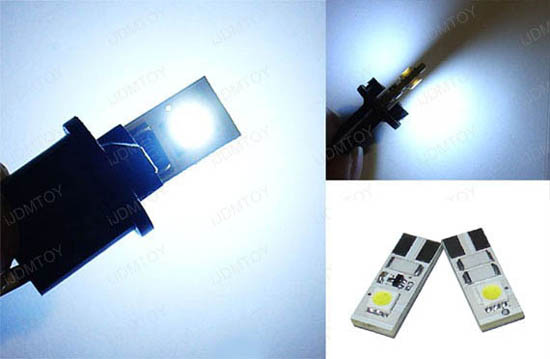 Also on Squidoo are some posts on
LED bulbs for cars
.
For more product pictures, please visit our Pictures and Video Gallery.
You can also find useful information on iJDMTOY Tech Support, Installation and DIY Guides as well.
Brought to you by iJDMTOY.com, the one stop store for all your Super Bright LED Car Light needs.