Do you always want to have a pair of LED daytime running lights for your car, but concerned with the complex installation?
Now we've got something special for you - the plug-n-play DRL.
This 4-LED high power day light lamp comes with an advanced automatic DRL On/Off switch, which allow the LED lights turns on when the ignition is started.
A nice thing about this auto DRL switch is that the installation is incredibly easy.
One can make it by connecting the on/off switch directly to the battery's positive and negative.
Driving with daytime running lights effectively protects you against accidents. The LED bulbs ensure that fitted cars are visible at anytime of the day or night.
We've got a customer who purchased the Xenon White DRL, and is very satisfied with the bulbs.
To see how the daytime running lights dress up his 2011 Infiniti G37 Sedan, check out pics below.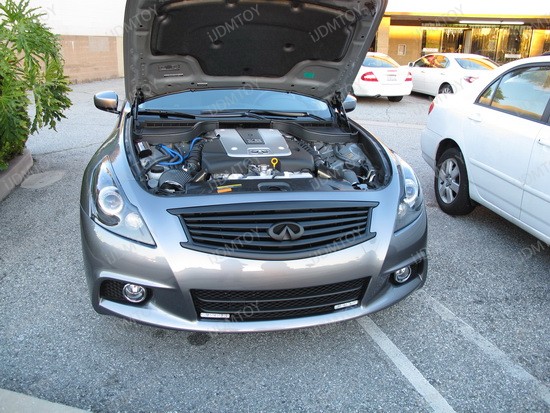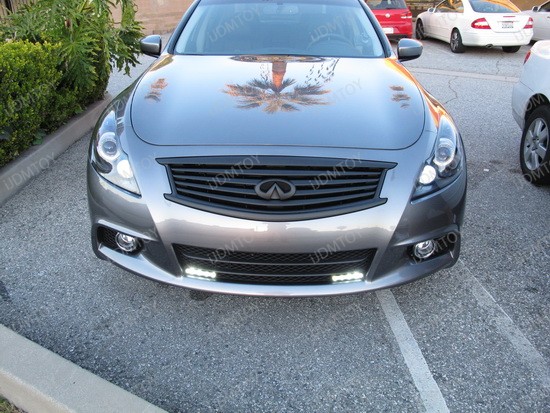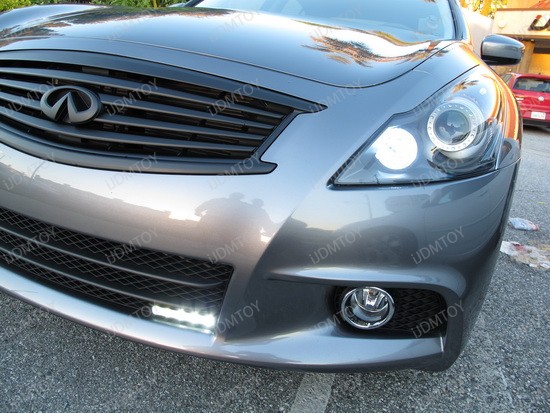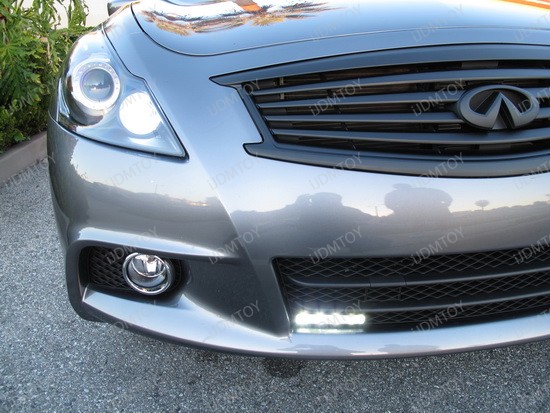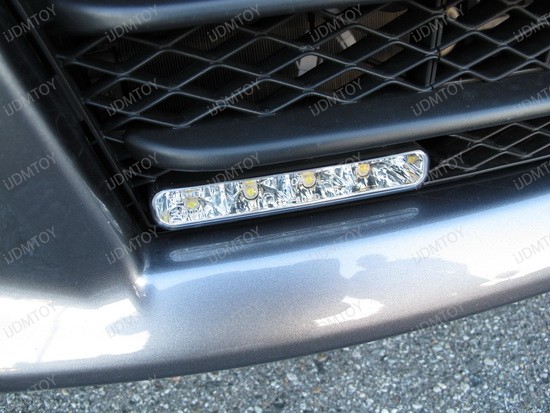 Get your first pair of LED daytime running lights, make for a safer and more enjoyable ride!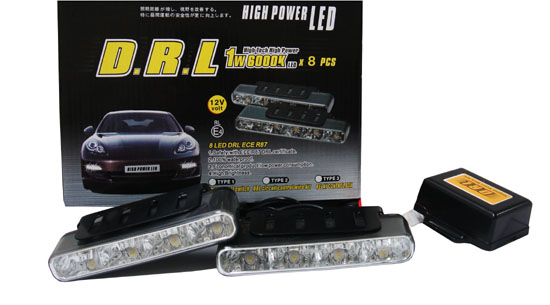 4-LED high power LED day lights on sale.