If you are looking for replacements for every lights such as map lights, dome lights of your car, we've got something special for you - the 12-SMD LED Interior Light Panels For Map Lights or Dome Lights.
One of our customers recently upgraded every lights for his 2006 Acura TSX. The LED panel lights up the car in the way that he expected, so he wants to recommend it to all Acura drivers.
The super bright LED bulbs come with four selection of colors: Xenon White, Ultra Blue, Brilliant Red, and Light Green. Each one gives your car interior a distinct look.
Besides the superior lighting output, the LED interior lights also last 10 times longer than stock filament bulbs and consume less energy from your car.
Check out how the Xenon White LED interior light shines it around the Acura TSX.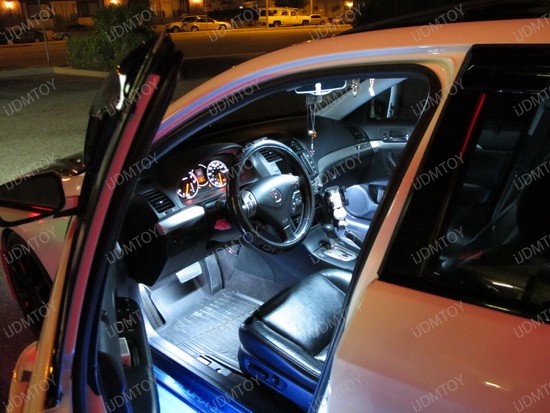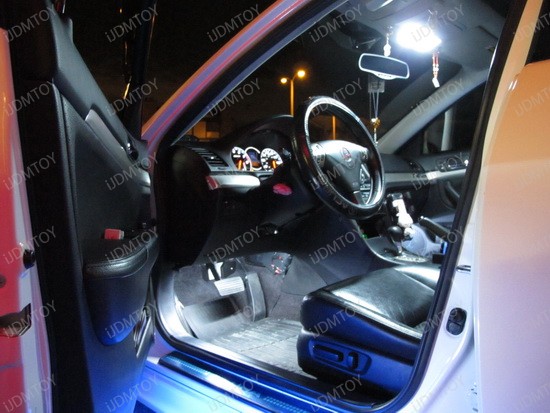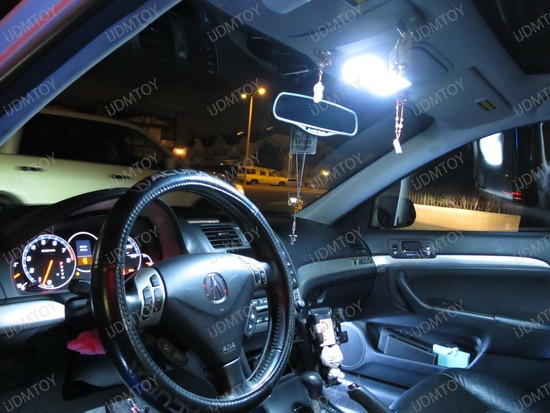 The LED panel showed in the pics can be used in any interior sockets to replace front map lights, the center dome light and the front side door courtesy lights.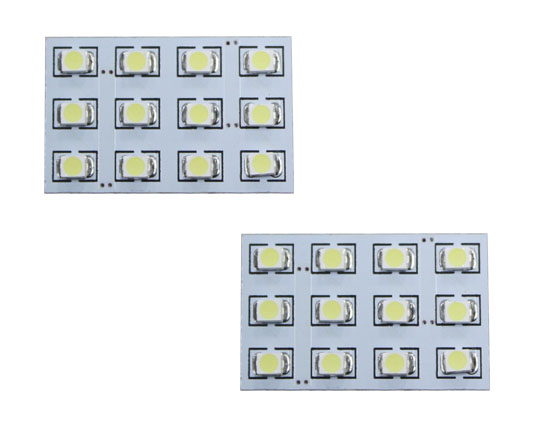 12-SMD LED Interior Light Panel on sale.