Having seen exterior lights for many car models, today let's look at the interior of your car. We've got a customer who sent us some pictures of his Nissan 370z LED lights. He chose to go with xenon white color, you can also get ultra blue or brilliant red bulbs to fit your car interior design.
iJDMTOY carries high quality aftermarket LED bulbs that last for a relatively long period of time and much brighter than similar products on the market. We build our LED interior lights using 5050 SMD chips made by CREE electronics to ensure high quality of the bulbs. Moreover, with our 120-day replacement warranty, these LED bulbs guarantee your experience will exceed your expectations.
If you are looking for a superior lighting performance, this one is your best bet. It is about 3 to 4 times brighter than regular D31mm Festoon LED bulbs because of its Super Bright SMD LED chips. The 6-SMD LED interior light will make your car stand out and the universal-design fit most models of all cars, trucks and SUV's.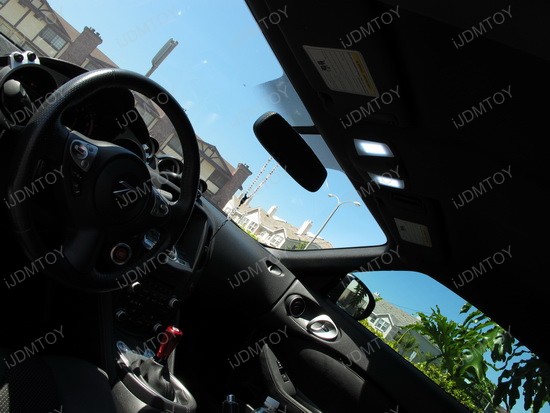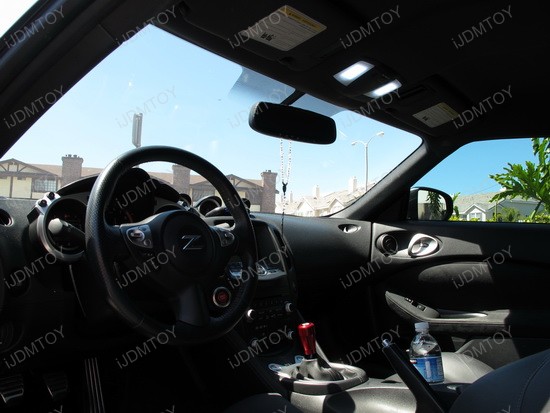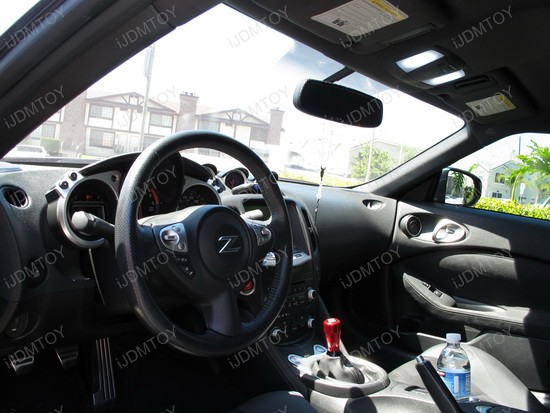 The LED Festoon bulb is measured at D31mm 1.25''. Each pair comes with 2 packs of LED lights.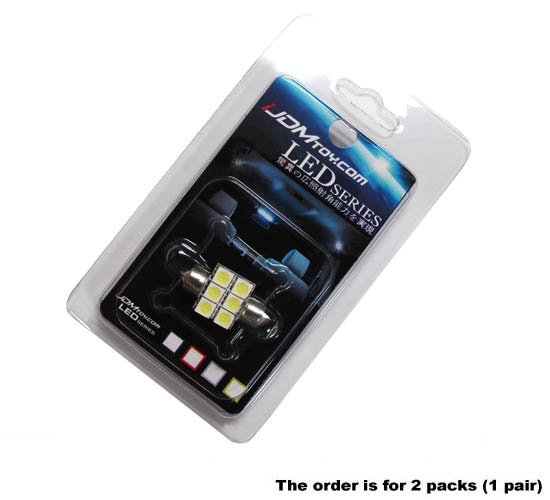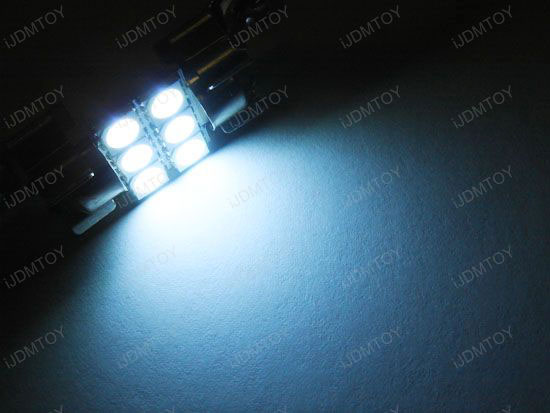 For more pictures of interior lights, please visit our official blog at iJDMTOY LED Car Light Blog