If you want you try something new on your Infiniti G35, but don't want to spend much money on the mod, check out our Audi LED strips.
iJDMTOY is the first LED manufacturer who brought the product to the market and continuingly improves the design and quality of the lights. The LED strip light is very bright during both daytime and night, and can function as daytime running lights. The LED DRL strips is a light mod that you can be very creative with. The LED strips can be cut into 3-LED (2in.) segments and attached to any place you like. We've seen customer wire the LED DRL strip on the grill or under the bumper of the Infiniti G35/G37 to get different front looks. Of course, you can also simply attach this LED strip underneath the headlight lamp for the same effect. As shown in the picture, simply peeling the double side tape and applying.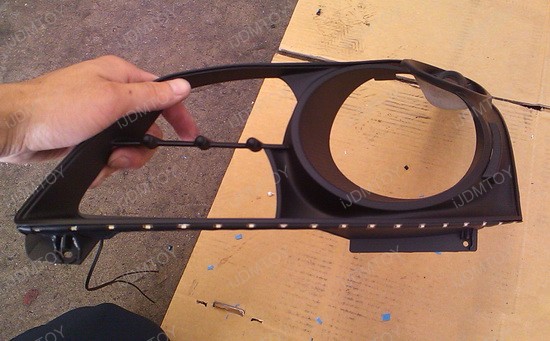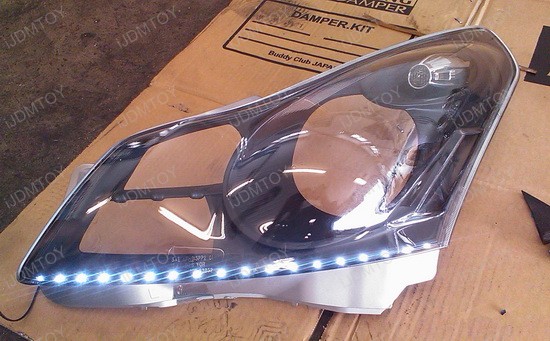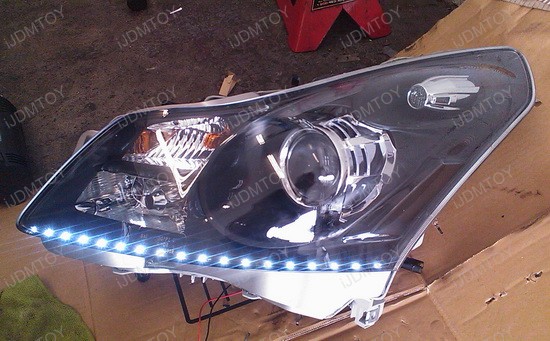 This Audi style LED strip is designed to be side shine which makes the LED bulbs always facing the front regardless of how you flip it. The ultra thin design allows you to insert the LED strip in between the gap of the headlight lamp and be a natural part of your HID kit.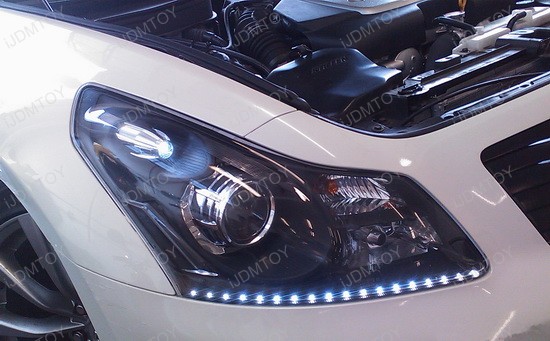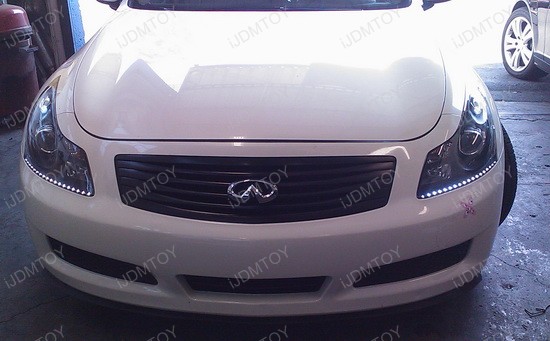 The Audi style LED strip is 20" and comes in Xenon White and Ultra blue.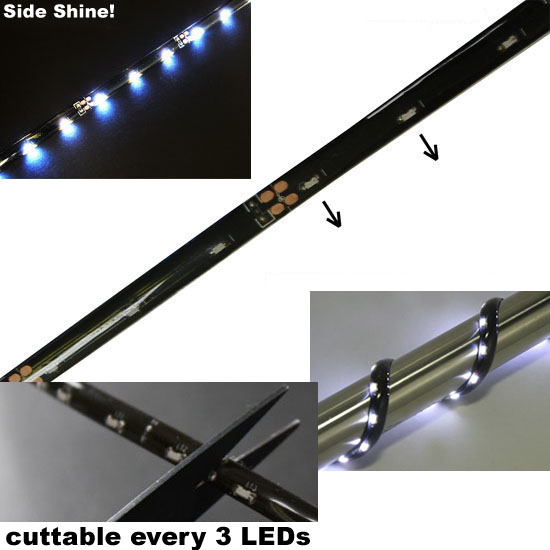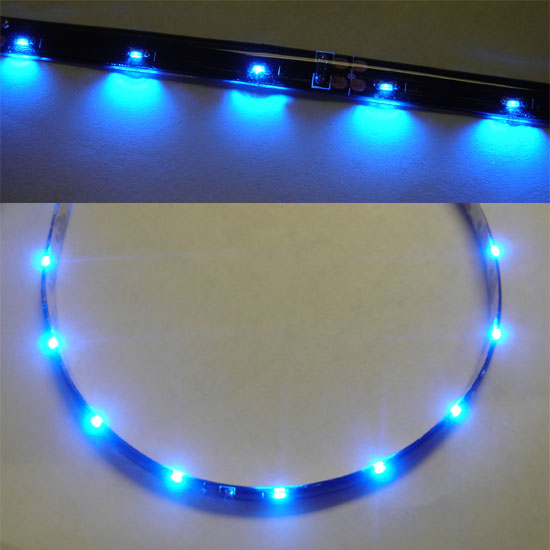 Follow us on Facebook for the latest promotions and pictures.