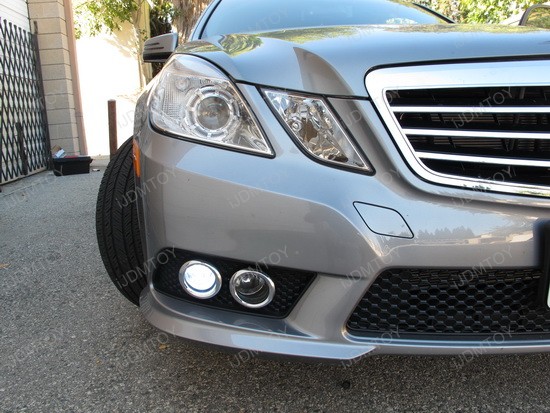 The Mercedes-Benz W212 is a sedan sold as the ninth-generation E-Class, changing the past W211 model just as we are planning to replace the tedious DRL (Daytime driving lights) bulbs on this particular 2011 Mercedes E350 with these wonderful Mercedes LED DRL bulbs.
We mounted them really quick and you shouldn't have problems regarding this part. The first point you have got to do is to take out the DRL. On the back you'll see a shiny plate which you can remove carefully with a screwdriver. Then pull out the dull halogen bulbs and put the brand-new W212 LED bulbs there. Eventually, put back the DRL and plug it. Don't worry whether this innovative bulb will fit, because as you can see on the image, the size is the same. That was easy factor, right? Please understand and have in mind that these SH23W LED Bulbs are for 2010-2011 Mercedes W212 E Class Sedan or Coupe (non-HID headlight version).
The Error Free Super Bright Xenon White LED bulb is prepared with 68 SMD pieces and we provide you there will be no flickering concerns at all. Its LED technology will provide better lighting effects and broader output. In other words, you'll drive more secure and far more comfortable with these types of Daytime Running Lights bulbs. Your car will never show an error message when you install this kit, and be sure that Mercedes W212 E Class is a smart vehicle.
This 68-SMD SH23W (P13W) LED bulbs will offer your Mercedes E Class the premium package with the LED Daytime Running Lights look without the Premium cost! Actually, why pay a fortune for a luxurious, fashionable, great look, when you can just buy this product and have all these types of things including the high class look. As well as all the fancy things, daytime will be better. Effortless and reasonably priced, this LED DRL is the easiest ways to completely change your Mercedes E350's overall look.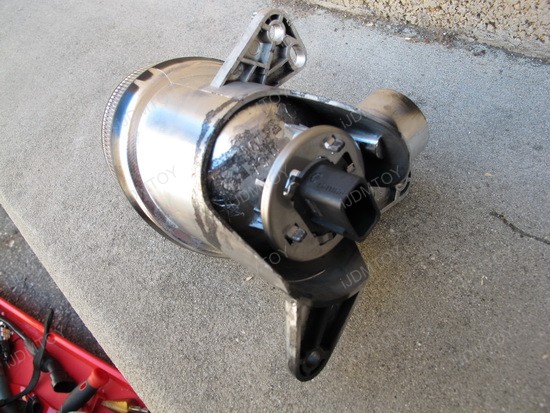 To read more about Mercedes LED DRL, and the W212 LED Bulbs used for Mercedes E350, please visit us at iJDMTOY.com