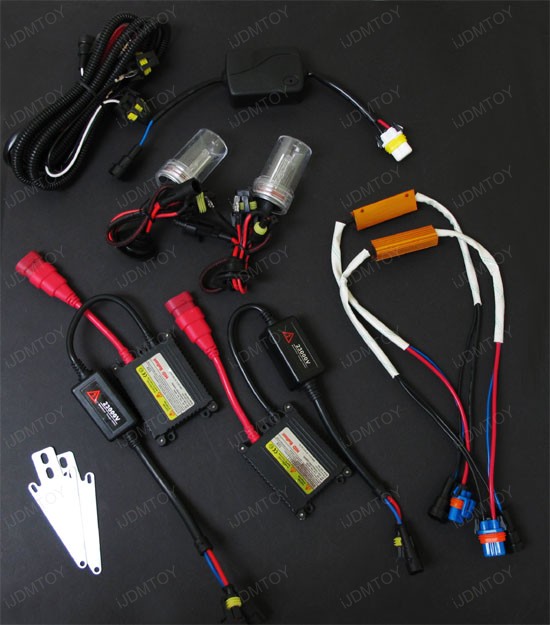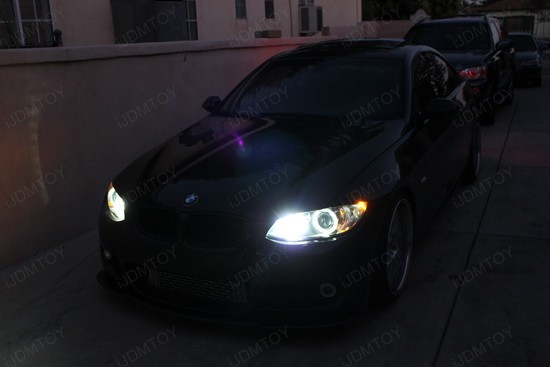 Whenever we offer high quality items, there will be satisfied customers - just like the user of this 2010 BMW 335i, who bought a Super Bright HID Angel Eyes Kit for his vehicle. It looks like he wanted to do a massive upgrade and we think he made a perfect decision with this kind of product.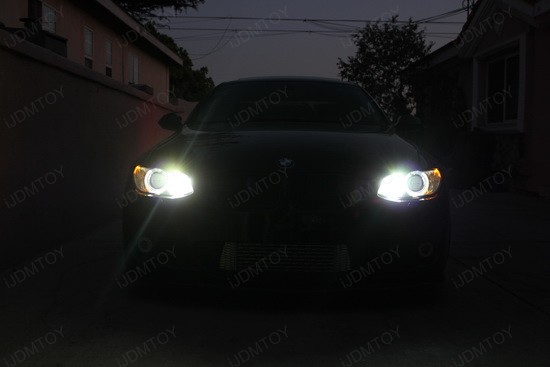 The revolutionary brand-new made BMW Angel Eyes with HID are double brighter than the all new 2011 BMW 3 or 5 Series' OEM LED Angel Eyes and a minimum of three to four times brighter than the classic H8 halogen Angel Eyes. Yet you can show up to that summary simply just by taking a look at the pictures of this particular "BMW E92 Black Beauty". The Xenon White 6000k color is much brighter and in dark days and nighttime it appears no less than fantastic! One more customer compared the light result of these HID Angel Eyes with his headlights' output, however we totally don't advise using them as headlights - basic safety first.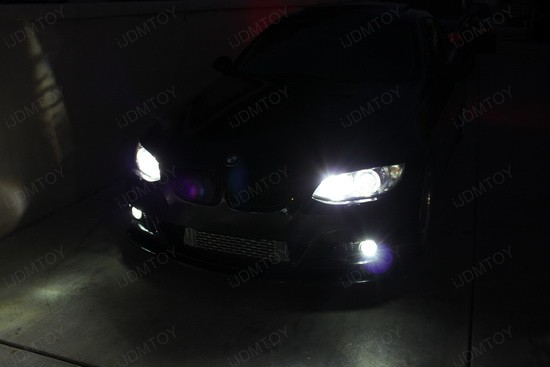 A further important characteristic of this Kit is the particular developed shortened H8 HID bulb for precise Angel Eyes beam pattern. The smaller bulb emits focused light correctly in the center of the rings, which results in a higher output and lack of annoying glare when compared with another HID kits. As opposed to those manufacturers, our HID Angel Eyes are purely plug and play installation, no modification needed at all. What's more, there will be no more annoying error messages on the dashboard, thanks to the error free decoder included in the offer. And at last - you can put in the Angel Eyes on a wide variety of BMW models - 1 Series E87, E82; 3 series E90, E92, E93; 5 Series E60; X and Z series, too. Have a look at our item page for a full list, however i highly recommend you note that for these BMW HID Angel Eyes to fit, your BMW must have factory set up HID Headlights first.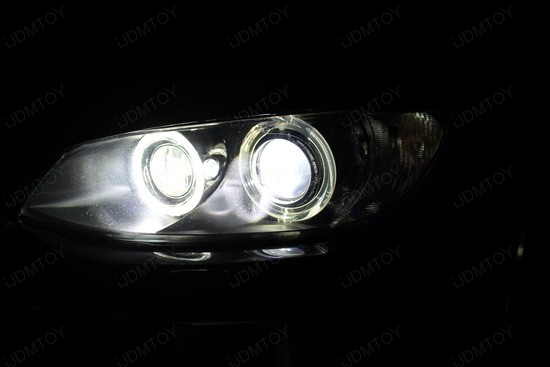 In the end we'll claim that the following is a order that you can't go wrong with. If you are tired of the pitiful amber light of the stock Angel Eyes, and then this is for you, just as our friend with the 2010 BMW 335i upgraded his vehicle with the magnificent Super Bright HID Angel Eyes Kit.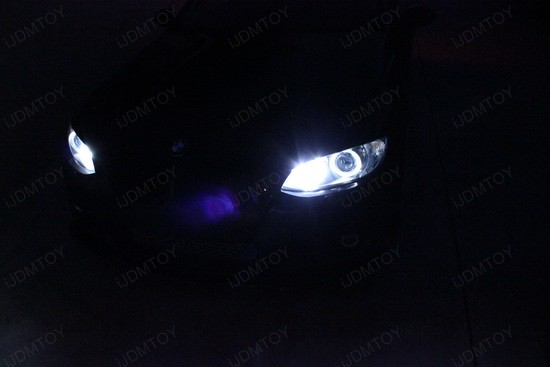 To read more about HID Angel Eyes and the Angel Eyes with HID used for 2010 BMW 335i, please visit us at iJDMTOY.com