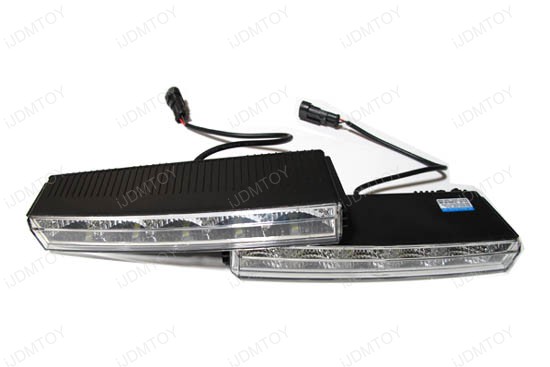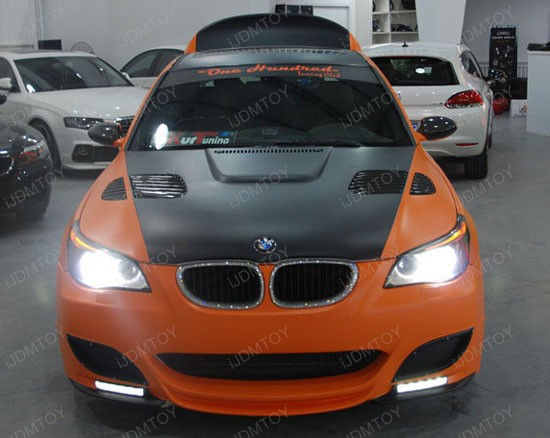 We are back again with a superb kit of Hella LEDayLine Style 10-LED Daytime Lights fitted on the following beautiful Lumma-Design painted 2006 BMW 530i. The first point you'll see is the wonderful output of the 10 Xenon White LEDs, which are excellent for daytime use, in the process for night time illumination. This Ultra-slim pattern is known as Hella LEDayLine, in the beginning made by Hella, an globally operating German auto part provider, which is popular with its auto lighting. As well as the specific form is the factor that can make it distinguishable. Need some of these kinds of bad boys? Want to tune up your vehicle?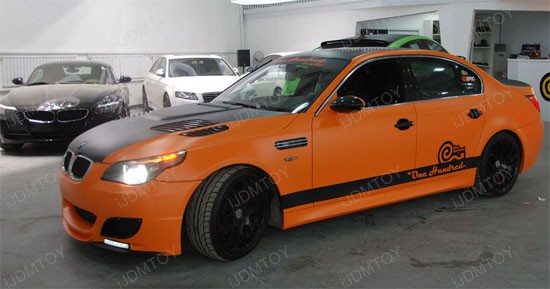 Well, this is you chance! All these are universal lighting pieces, not merely BMW compatible. They can be mounted anywhere the installer selects to mount them, but they are frequently installed in between the bumper grille, or below bumper. The installment is very quick, as each set comes with a DRL relay harness.
It is more secure to drive with the main headlights on, nevertheless, the low beam does not satisfy the required signal function and measurably improves fuel consumption when utilized during the day. Unlike low beam, which is developed to light up the road when driving at night, our LED DRL produce a highly powerful signal light specially designed to boost the vehicle's visibility to oncoming traffic during the day.
Consequently, besides the safety enhancement, this add-on LED Daytime Running Light Kit is generally adopted by recently available European automobiles including Mercedes E-Class, Porsche Panamera, Audi Q7, etc. Don't you like this amazing Euro Look? The user of the above BMW E60 5 Series made a great decision enhancing the bimmer with safer driving and better style with all these LED Daytime Lights, and you can do the same - merely start with purchasing them.
To read more about LED DRL and the LED Daytime Lights used for 2006 BMW 530i, please visit us at iJDMTOY.com