These 50W H15 LED Bulbs for the new 2014 BMW 2-Series halogen headlight trim on high beam for daytime running lights are a great addition for a new vehicle. 2-Series are not entirely common the streets just yet, so it's not often that you would see a 2-Series right next to you at the intersection. So what's even more uncommon than seeing a 2-Series? Seeing a 2-Series with brand new CREE H15 LED bulbs.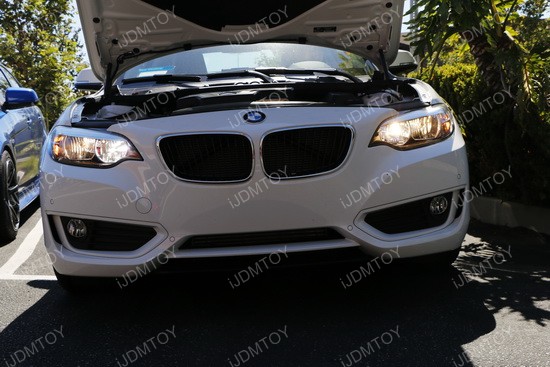 Because these H15 LED bulbs are so new and quite rare to be seen on 2-Series, that there are still a few kinks that need to be worked out, like the dashboard error message. If you don't mind the error message, now's the best time to install these H15 LED bulbs before everyone else does. Either way, the only person who will be seeing the error message is you while you're driving so everyone outside staring at your exterior and great
LED fog lights
won't even know about the computer message.