The new trend of car lighting is led strips. LED strips became popular when many newer vehicles began to include led lights on the headlights or interior.
For this reason, iJDMTOY has carried led strips to allow customers to customize their vehicle whichever way they like.
For instance, some customers use led strips as courtesy door lights. These longer and uniformly spaced led lights can provide an exotic look to your car.
We carry a 12" thin led strip that can easily be applied to your car because it is flexible and has self-adhesive tape on the back. Some customers use this to decorate their trunk area speakers as well.
Below are a couple of pictures sent in from a customer. We have more pictures of this product on our website.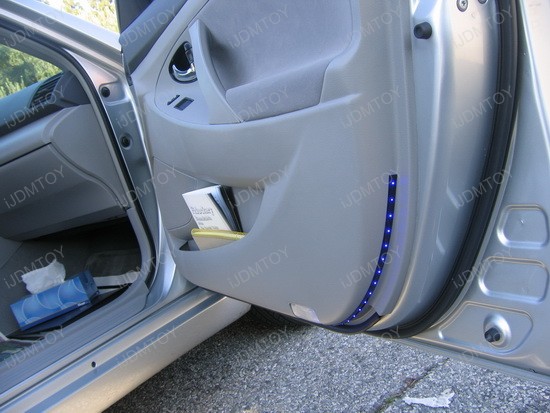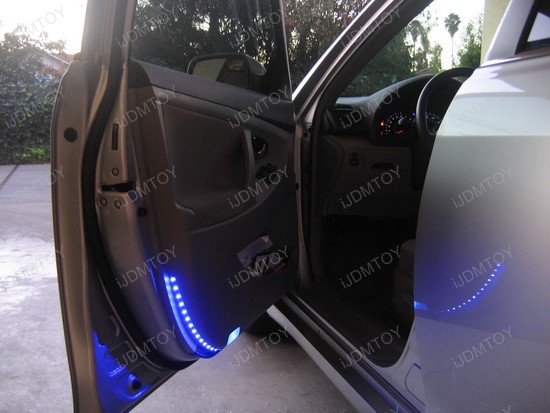 Featured product: LED Light Strips | LED Strip Lights For Car Interior Accent Lighting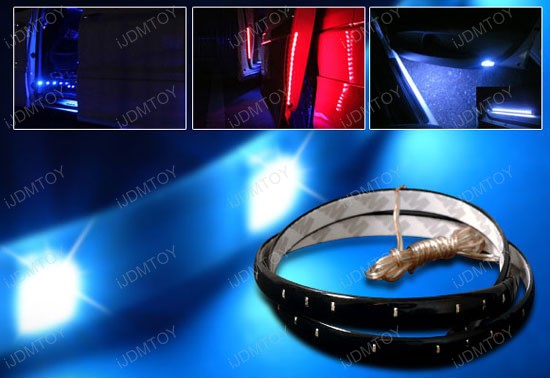 We have a post on
Squidoo
as well for more information.
For more product pictures, please visit our Pictures and Video Gallery.
You can also find useful information on iJDMTOY Tech Support, Installation and DIY Guides as well.
Brought to you by iJDMTOY.com, the one stop store for all your Super Bright LED Car Light needs.