Recently, a customer installed new BMW angel eye headlights on his 2009 BMW E92 335i. The angel eye upgrades were purchased from iJDMTOY because the angel eye lights they carry are whiter and brighter than factory BMW angel eye headlights.
To illustrate, we have customer sent photos and before and after pictures. Look at iJDMTOY's BMW angel eyes below.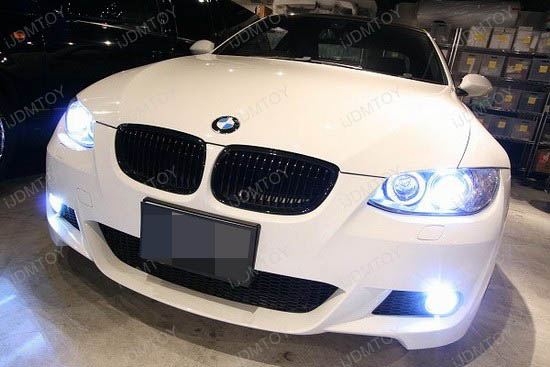 Now see the before and after picture: Overly yellow angel eyes on the left - iJDMTOY angel eye on the right.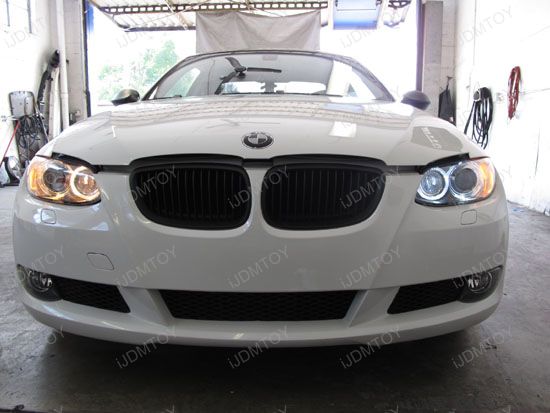 We carry the high power BMW Angel Eyes that will fit BMW models: E90/E92 328i 335i M3.
These iJDMTOY BMW angel eyes have a wider shine for brighter light.

Also the light is not factory yellow but "xenon white" like an HID.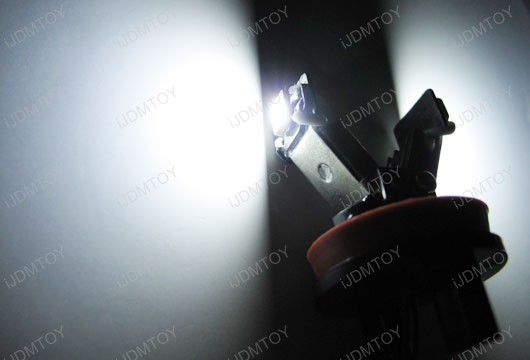 You can read little more about iJDMTOY's
BMW angel eye lights
at another lenses on Squidoo.