We have been offering LED BMW angel eye bulbs for more than three years, and always seek to provide better angel eyes bulbs for bimmer drivers.
Today let's review one of our best selling 3W high power LED Angel eye bulbs.
BMW introduced angel eye headlights on the E39 5 series in 2001 with the headlight and tail lights powered by fiber optics pointing through a halogen bulb. The yellowish lighting is dim and dull comparing to the powerful LED bulbs. As you can see in the side comparison, the LED angel eyes provide a clean Xenon White color and light up much better than your stock angel eyes. With the classy look, your car will stand out on the road.

The LED technology is also energy efficient and have an ultra long life. It is something to consider for people who are pushing for a greener and cleaner way of driving the city.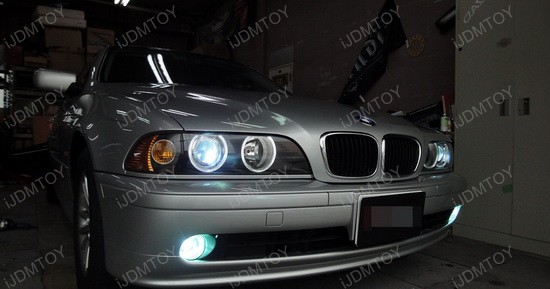 This 2001 BMW E39 already has stock angel eyes, and the LED bulbs make the angel eyes bright and blue.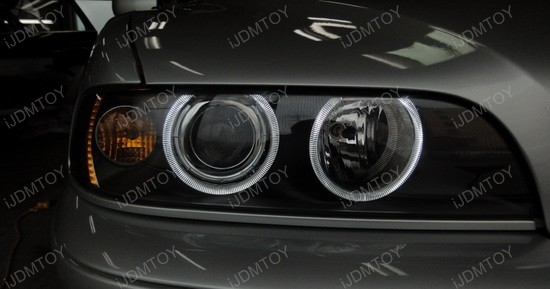 The LED bulb fit most BMW models including BMW E39 5 Series 2001-2003, E60/E61 5 Series 2004-2006, E63/E64 6 Series 2004-2006, E65/E66/E67 7 Series 2002-2008 , and E53 X5 2000-2006.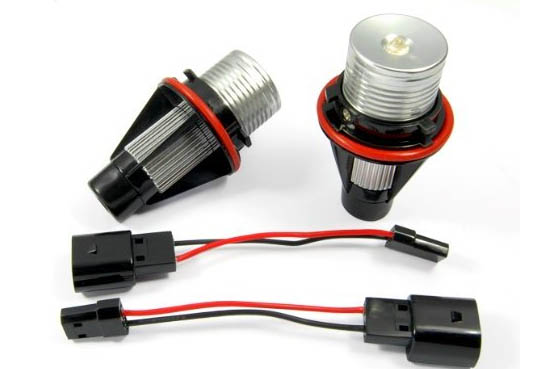 Check out the product page to see this 5-star review product: LED Angel Eyes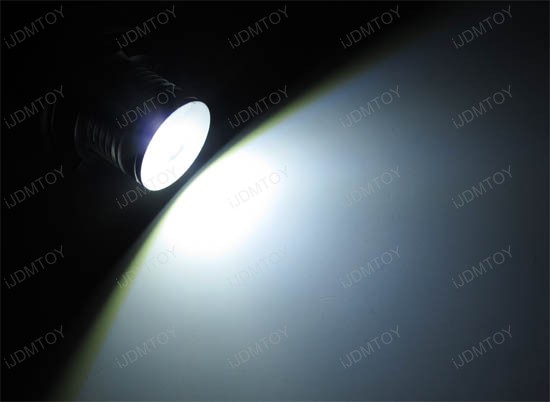 iJDMTOY.com is offering a spring break deal: 10% off for orders over $50 and free shipping over $100.
Offer ends in a week. Check out the deal now: iJDMTOY.com